The Little House: Her Story
Nov. 3, 2018 — March 31, 2019
2017 marked the 75th anniversary of the publication of the children's book The Little House, written and illustrated by Virginia Lee Burton (1909–1968). In recognition of that milestone, for the past two years the Cape Ann Museum has been pleased to collaborate with Gallery A4 at the Takenaka Corporation in Tokyo, Japan, creating an exhibition exploring Burton's extraordinary career and legacy. The Sawyer Free Library in Gloucester, the University of Minnesota, the Burton-Demetrios family and the Tokyo Children's Library also contributed to the project. The exhibition that resulted from this partnership featured archival material and a model of the little house at the center of Burton's story. After being on display at Gallery A4 the exhibition traveled to a handful of other venues around Japan including Spiral, a multi-purpose cultural center in Minami-Aoyama. The exhibition was greeted enthusiastically by large crowds at each site. Now, a year later, the model of Virginia Lee Burton's Little House that was at the center of the exhibition is on its way to America where it will soon be on display at the Cape Ann Museum.
The Cape Ann Museum is pleased and honored to have been given this rare opportunity to engage in cross cultural dialogue on salient topics such as these and thanks its partners—and dear friends—in Japan for their generosity and kindness.

Opening Day Celebration: Saturday, November 3, 10:00 a.m. to 5:00 p.m.
The Little House: Her Story
features the work of beloved children's book author & illustrator and founder of the Folly Cove Designers Virginia Lee Burton (1909-1968). In addition to Burton's drawings, book illustrations and prints, an artfully-created scale model of her "Little House," which was fabricated in Japan for an exhibition held at the Gallery A4 in Tokyo last year, will also be on display in the gallery.
Opening day celebrations will include programs and activities for all ages. Free for CAM members or with admission.
Reservations recommended
.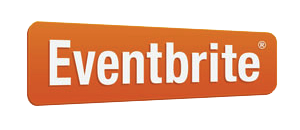 Opening Day Schedule
10:00 a.m. to 5:00 p.m. Watercolor painting in the CAM Activity Center and origami daisy making in the gallery for all ages throughout the day.
10:30 a.m. / 12:00 p.m. / 1:30 p.m. Story time: Join CAM staff for a reading of The Little House.
1:00 p.m. Film-screening of Virginia Lee Burton: A Sense of Place with film producer Christine Lundberg.
3:00 to 5:00 p.m. Light refreshments served in the gallery.
---
This exhibition was made possible through the support of:

Cape Ann Savings Bank and Cape Ann Savings Trust & Financial Services

Takenaka Scholarship Foundation
And the following individuals:
Nancy LeGendre & Walter Herlihy
Mary Craven | Margaret Pearson
Christine & Stephen Kahane | Arthur Ryan
J.J. & Jackie Bell | Gib & Sarah Carey
Paul & Christine Lundberg | Andrew Spindler