Teen Night @ CAM Green
Friday, August 20
5:00 p.m. — 7:00 p.m.
Teen Night @ CAM Green!
Friday, August 20 from 5:00 – 7:00 pm
CAM Green, 13 Poplar Street, Gloucester, MA
Free for teens age 13 – 19, registration required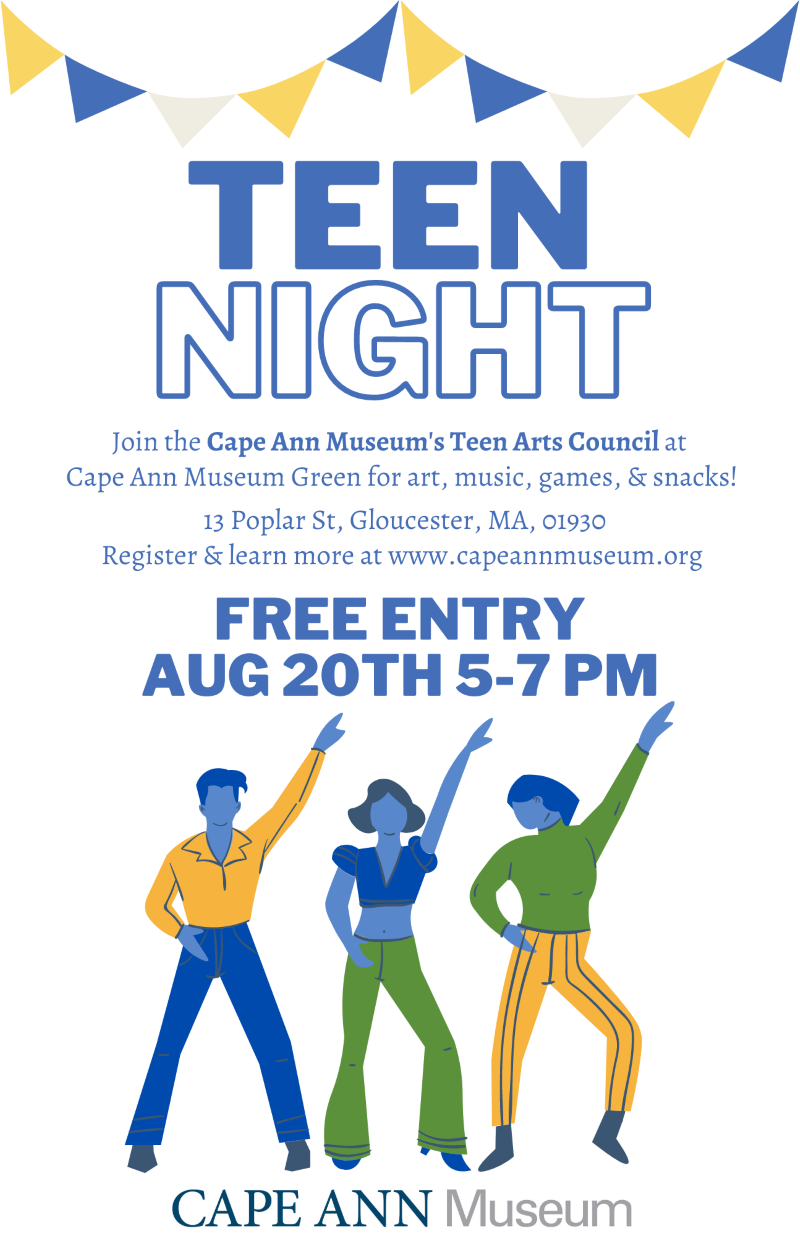 Join the Cape Ann Museum's Teen Art Council at CAM Green to celebrate teen artists from the North Shore. Open to ages 13-19, the Teen Arts Night includes live music, field games, and art activities. This new event series was created by the Teens Arts Council to connect young artists from local communities and engage teens with the Cape Ann Museum.
The first Teen Night kicks off on August 20 with performances by local teen bands ADH3 and Wotelle. Teen art will be for sale and on display. Draw a self-portrait to add to the Community Portrait Project and check out the Teen Arts Council mural in the Learning to Swim exhibit. All attendees will receive a free gift bag with art supplies.
Bring your own blankets and food to picnic on the green. Light snacks and refreshments will be sold. Entry is free but registration is required. Carpooling is suggested because there is limited parking on site. Pre-registration required.
Looking for Creative Teens!
The Teen Arts Council also developed a new Instagram account for the Museum to highlight the work of local teen artists while also promoting activities and events that appeal to young people at the Museum. Follow the Instagram profile to stay up to date on the Teen Arts Council.
Any teens interested in being highlighted can send their work through the Instagram or via email to education@capeannmuseum.org.