John Singer Sargent's Charcoals
Saturday, September 28
3:00 p.m.
John Singer Sargent Expert to Speak as Part of Sargent House Museum Celebration
Richard Ormond to discuss Sargent's surprising transition from oils to charcoal at the height of a successful career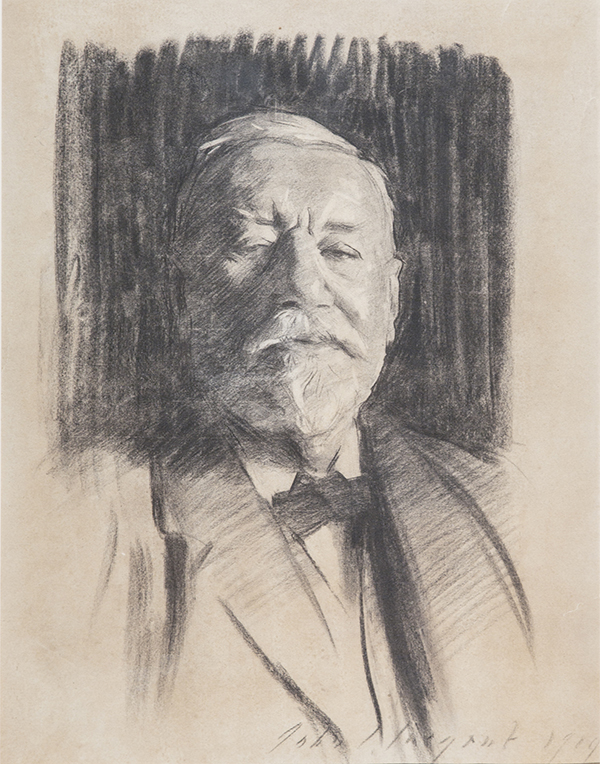 This lecture is offered in connection with the Sargent House Museum's Centennial Exhibition featuring Sargent's charcoal portrait of Charles Sprague Sargent. Admission for the talk is free for CAM and Sargent House Museum members; $10 for nonmembers. Reserve online at Eventbrite or call (978) 283-0455 x10.

Richard Ormond, a widely regarded expert on Sargent, will focus on a few of the 700 or more charcoal drawings Sargent produced after a lengthy and successful career as an oil painter. Ormond is currently working with the Morgan Library and Museum in New York on an exhibit of Sargent's charcoals scheduled to open on October 4, 2019. The exhibit will move to the Smithsonian National Gallery in February 2020.
Ormond, CBE, is former Deputy Director of London's National Portrait Gallery and Director of the National Maritime Museum and Royal Observatory, in Greenwich England (1986-2000). He is the grandson of Violet Sargent Ormond, sister of John Singer Sargent. He is coauthor with Elaine Kilmurray of the nine-volume catalog raisonne of the works of John Singer Sargent; his most recent book, John Singer Sargent: Portraits in Charcoal, is due out on October 8, 2019.
John Singer Sargent, portrait of his cousin Charles Sprague Sargent. Charcoal on paper. Courtesy of the Sargent House Museum.