Fitz Henry Lane on Foot and Online
Saturday, July 15
10:00 a.m. — 11:30 a.m.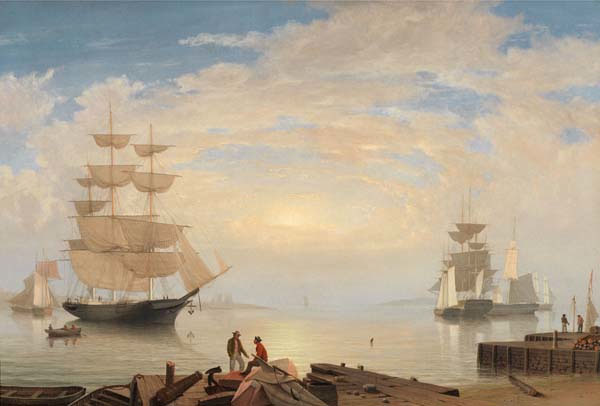 Delve into the 19th century on this tour through the neighborhoods and waterfront areas that inspired the artwork of native son Fitz Henry Lane. Learn how Lane rose from modest beginnings in the pre-Civil War era to worldwide recognition as a marine painter and why, even today, numerous artists journey to Cape Ann to capture its unusual light. Participants are encouraged to bring a smart phone or tablet in order to access the rich sources of information available at Fitz Henry Lane Online and to connect specific locations to the paintings they inspired.
Guided walking tours are held rain or shine and last about 1½ hours; participants should be comfortable being on their feet for that amount of time. $10 members; $20 nonmembers (includes Museum admission). Space is limited; reservations required. Tickets can be purchased by calling 978-283-0455 x10 or online at Eventbrite.
Not a member of the Museum? Join now and get discounted tickets to all our events!
For more information email info@capeannmuseum.org.
Image credit: Fitz Henry Lane (1804–1865). Gloucester Harbor at Sunrise, c. 1850, oil on canvas. Gift of Lawrence Brooks, 1970 [Acc. #2020].