Cape Ann Copley Society Artist in Residence Talk
Saturday, September 29
3:00 p.m.
A presentation by painter Ann Marie O'Dowd, member of the Copley Society of Art and recipient of the 2018 Charles Family Cape Ann Residency. The Residency was created by the Charles Family Foundation, in collaboration with the Cape Ann Museum and Boston's Copley Society of Art, as a dedication to and promotion of the North Shore and Boston art communities.
Following the artist talk there will be a reception at the Charles Fine Arts Gallery, 196 Main Street, Gloucester. This program is free and open to the public. Space is limited; reservations required. Reservations may be made online at Eventbrite or by calling (978) 283-0455 x10 or by email to info@capeannmuseum.org.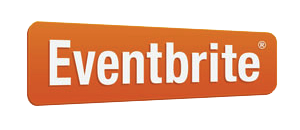 Ann Marie O'Dowd, Moon over Marshfield, c. 2017, acrylic on canvas.
---
About Ann Marie O'Dowd
Ann Marie O'Dowd is an experienced artist living in the Greater Boston community who specializes in bright acrylic depictions of people, animals, and still lives on canvas. After graduating from Mass Art with a degree in photography, Ann Marie took a hiatus from her artistic career in order to raise her three daughters. After returning to art, Ann Marie shifted her focus from black and white manual photography to acrylic painting. Working from a large supply of black and white photographs from her past, Ann Marie began creating her own colors and patterns to fill these vintage photographs with new life. Over 15 years have passed since Ann Marie began painting, and she is now a well-established artist with exhibits and clients both local and abroad. From billy goats to chihuahua's, children to adults, Ann Marie brings life to her paintings through unique patterns and a bold and lively palette, creating a telling portrait in every work of art. Ann Marie describes how the physical qualities of both paint, and painting, make the experience and outcome of her work so gratifying. When asked how she came to create her recognizable style Ann Marie states her motto: "it's only paint!", a saying which serves as a daily reminder that it is OK to be daring, try new things, and make mistakes with paint.
Ann Marie is an active member of the Newton Art Association as well as the North River Art Society and has studied with Zhanna Cantor in Newton, Ma. She enjoys her participation in these communities as it has created close friendships with local artists whom she paints with on a weekly basis out of her home. Most importantly, Ann Marie paints because she loves the physical process of painting, and the gratification of embodying personalities through paint. No matter what the subject, she strives to give every painting the vital elements color and character.
About the Charles Family Cape Ann Residency
The Cape Ann Residency was created in 2014 by the Charles Family Foundation as a dedication to and promotion of the North Shore and Boston art communities. Ann Marie is the fifth Copley Society Artist Member to be awarded this position. She will be in studio at 196 Main Street, Gloucester.
About the Copley Society of Art
The Copley Society of Art, Co|So, is the oldest non-profit art association in the United States, located in a two-story brownstone at 158 Newbury Street around the corner from Copley Square. It was founded in 1879 by the first graduating class of the School of the Museum of Fine Arts. Co|So currently represents over 350 living artist members who span the mediums of painting, mixed media, photography, and sculpture. The gallery hosts between 15 and 20 exhibitions at each year, including its annual fundraiser, Fresh Paint, which culminates in a gala and silent auction