Student Art Exhibits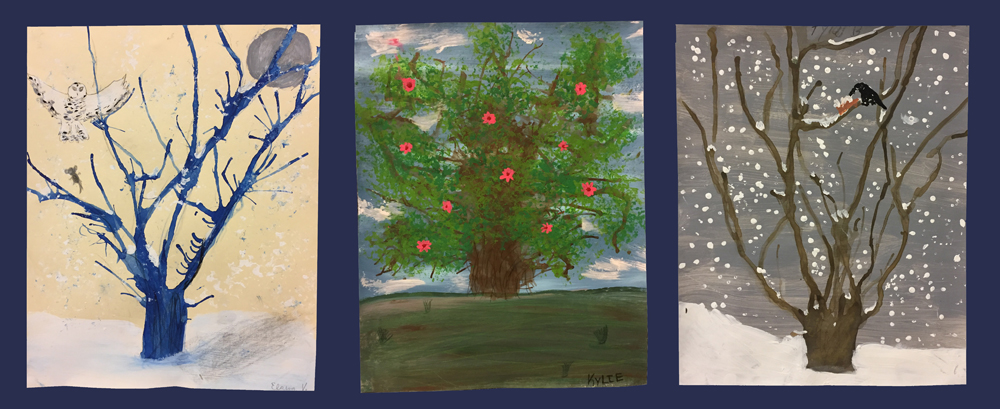 (above) Paintings by students at Landmark Elementary School in Beverly (March 2018).
The Cape Ann Museum invites local visual and industrial arts programs to contribute a month-long show to our ongoing Activity Center exhibits. For students and educators alike, this program is an exciting way to acknowledge young artists and share their spectacular visual arts work.
Please contact the CAM Education Team with questions. We can't wait to see what you're working on!
Kendall Reynolds, Education Coordinator
(978) 283-0455 x 16 | kendallreynolds@capeannmuseum.org
→ To request a Student Art Gallery show please fill in this form.
2020 Scheduled Student Exhibits:
January – Gloucester High School, Grades 9–12
Emily Harney (teacher)
February – Landmark Elementary, Grades 2–8
Gemma Flavin (teacher)
March – Beeman Elementary, Grades K–5
Ann Pieterse (teacher)
April – Hamilton Wenham High School, Grades 9–12
Kristen Loose (teacher)
A Selection of Past Exhibits:
December 2017
January 2018
February 2018
March 2018